To trek along one of the Seven Wonders of the World is an incredible experience and one that will stay with you for a lifetime. The ideal challenge for those with a passion for history and a sense of adventure, this trek will give you the opportunity to discover China's hidden charms, astounding cultural past, traditions and mythology as you take on this stunning route!
To visit one of the Seven Wonders of the World is an incredible experience and the Great Wall truly exceeded all of my expectations! From the picturesque water towers, stunning forestry and delicious traditional Chinese food to picture-perfect views, trekking through rural farmland and visiting the Forbidden City – this trek is filled with culture, history and breathtaking scenery, it has it all!
Start:

20/04/2022

Finish:

28/04/2022

Location(s):

Beijing, China

Duration:

9
About the charity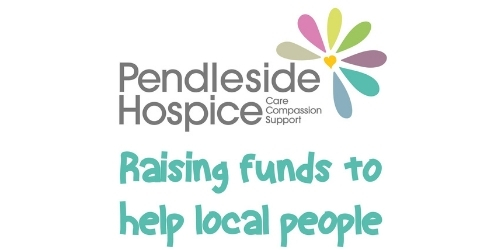 Day 1
Wednesday, 20 April 2022
Depart Manchester for Beijing
Meet our crew and your fellow trekkers at Manchester Airport for the journey to China.
Day 2
Thursday, 21 April 2022
Arrive Beijing
We arrive in Beijing in the early morning and transfer to Huangyaguan where we catch our first glimpse of the Great Wall on our way to the start of the trek. After lunch, we set off to tackle the Huangyaguan section of the Great Wall which, originally built in 557 AD, is known to be particularly stunning because of its water towers that have all been restored to their former majestic glory. Approx. 3-4 hours trekking
Day 3
Friday, 22 April 2022
Huangyaguan – Qiankaijian Village
Our hike today leads us straight out of the hotel and onto a restored section of the Wall and by mid-morning we will reach the start of "Heavens Ladder", a steep, narrow climb of over 300 steps. This is a tough section but at the top, we are rewarded with stunning views of the Yanshan Mountains and the region below. After congratulating each other we head up again following a path through shrubbery to join the top of the ridge where our path winds around sections of the old wall. In the afternoon we follow the path down the valley into the mountain village where we will stay tonight in a local-run guesthouse; an unforgettable experience in a remote area of China where few tourists have stayed. Approx. 5-7 hours trekking.
Day 4
Saturday, 23 April 2022
Qiankaijian Village – Jinshanling
After breakfast, we head out of the village up a steep trail alongside farmer's fields up to the wall where Heibei province, Tianjin City and Beijing meet together, known as the "Three Borders Tablet". We then make our way West with the un-restored wall to our side as we descend back down to the village where we stop for lunch. After lunch, we trek further through the village to meet our coach for the transfer to Jinshanling. Approx. 4-5 hours trekking
Day 5
Sunday, 24 April 2022
Guebikou to Jinshanling
This morning we transfer to the start of the Gubeikou section of the Great Wall where, if the weather is good, we can see Miyun reservoir and the Wangjing Tower rising in the distance. This section towards Jinshanling is one of the best-preserved areas of the Great Wall, and today we will trek through 67 restored watchtowers each offering fantastic photo opportunities. Approx. 5-7 hours trekking
Day 6
Monday, 25 April 2022
Jinshanling to Mutianyu
After breakfast, we trek east heading towards Simatai along a much-restored section of the wall. Our trek today can be seen for miles as the Wall runs up and down the spine of the mountain. We will take shelter in one of the many watchtowers on the way – you can bet that Genghis Khan never had it so good when he broke through the Great Wall with his Mongol hordes! We end the day with a transfer to our accommodation in Mutianyu. Approx. 3-5 hours trekking.
Day 7
Tuesday, 26 April 2022
Mutianyu to Beijing
Today is our final morning on the Great Wall! After leaving the hotel and passing a small village we start climbing a steep, wooded track to the top of the Wall for our final breathtaking views over the far-off mountains. The section we join is known to be one of most beautiful parts of the wild Wall in Beijing, loved by many photographers. After our final hike, we come back down to the road to meet our bus and drive back to the hustle and bustle of Beijing. After a chance to freshen up, we'll regroup and head out to our celebration meal held in downtown Beijing, a time to reflect on our achievement. Approx. 3-4 hours trekking
Day 8
Wednesday, 27 April 2022
Beijing
Today we take time to explore the capital, jam-packed with its 17 million residences, and steeped in history and culture. We'll visit Tiananmen Square and the nearby Forbidden City before grabbing some lunch. This afternoon you can choose to explore the expansive Pearl Market and test your bargaining skills or opt for a foot massage or rickshaw tour of the Hutongs, the oldest area of Beijing. This evening there will be the chance to watch a traditional Kung-Fu performance.
Day 9
Thursday, 28 April 2022
Beijing to Manchester
Today we transfer to the airport for our flight back to the UK. Due to the nature of the challenge, this complex itinerary is subject to change.
| Start Date | End Date | Description | | |
| --- | --- | --- | --- | --- |
| 20/04/2022 | 28/04/2022 | 9 Days | | Book now |
Registration Fee

Non-refundable booking fee to secure your place on the challenge.

£349

Minimum Sponsorship

The amount you pledge to raise for your chosen charity.

£2,990

Self Funded Option

The amount you pay if you would prefer to cover your tour costs yourself.

£1,835
You need to be 18 years old or older to participant in our overseas trips.

Definitely! This trip is a fantastic challenge for anyone wanting to do something amazing for Pendleside Hospice! There will be lots of like-minded people taking part, all looking for the challenge of a lifetime and of course to meet new friends. Some people come with friends or family but most people come on their own so what are you waiting for? Sign up today for a fantastic experience and the opportunity to make life long friends.

You can start raising funds for your trip as soon as you sign up and we are on hand to help throughout your fundraising journey. The easiest way to do this is by setting up a fundraising page online, you can then share this link with your friends and family. In order to pay the costs of the trip you need to have raised 80% of the sponsorship amount 12 weeks before. The remaining 20% is due up to four weeks after your return. We'll be on hand to help you, as will your charity.

Most people who sign up to our overseas challenges have also never done anything like this before! You'll be well supported from the minute you sign up right through to the challenge itself but it's important you come with an open mind. Due to the destinations we travel to, things don't always run as smoothly as they would at home so a relaxed attitude is the best in these situations.

You don't need to be a fitness fanatic to do these challenges. The majority of people who take part in these events will be just like you and will not necessarily have done anything like this before. However to get maximum enjoyment from these challenges training is vital and we will provide you with a detailed training plan tailored to the trip you are going on which we strongly recommend you stick to. We will also be on hand every step of the way to provide training advice.