This Eastbourne to Paris Cycle will take you from the home of St Wilfrid's Hospice through beautiful English villages and into the stunning countryside of rural France before you reach Paris and end your challenge under the Eiffel Tower! You will make friends for life and go on an incredible adventure which will stay with you forever.
Start:

04/05/2022

Finish:

08/05/2022

Location(s):

Eastbourne, England / Paris, France

Duration:

5
About the charity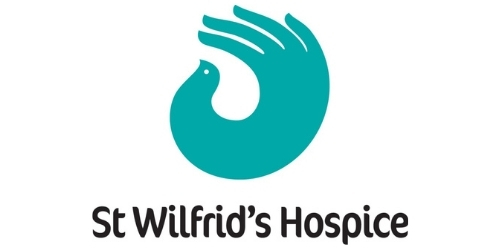 St Wilfrid's Hospice Events details
This Eastbourne to Paris Cycle will take you from the home of St Wilfrid's Hospice through beautiful English villages and into the stunning countryside of rural France before you reach Paris and end your challenge under the Eiffel Tower!
More events from this charity
Day 1
Wednesday, 04 May 2022
St Wilfrid's to Calais
The challenge begins bright and early at the Hospice. After a fantastic send-off, we'll head east staying close to the coastline wherever possible. After some challenging hills, we descend to Dover where we board an early evening ferry taking us to Calais where we will spend our first night. Approx. 75 miles cycling.
Day 2
Thursday, 05 May 2022
Calais to Abbeville
La belle France! Stunning picturesque countryside awaits us in northern France as we travel south from Calais to Desvre, a small market town known for its ceramics. We then follow river valleys before finally arriving in Abbeville, a town steeped in history from the war which despite extensive damage in just one night has retained its beautiful Gothic church. Approx. 75 miles cycling.
Day 3
Friday, 06 May 2022
Abbeville to Beauvais
Our route this morning follows the river Somme out of Abbeville. Though the famous battle likely comes to mind first, the name Somme actually derives from the Celtic word of 'tranquillity' which fully encapsulates the feeling of the day as you cycle through this beautiful region. We finish the day in Beauvais whose market square is a true highlight with several of the buildings dating from the twelfth to sixteenth centuries. Approx 70 miles cycling.
Day 4
Saturday, 07 May 2022
Beauvais to Paris
Our final day of cycling and the big push to Paris! We are still treated to some stunning countryside all the way up to our lunch spot by the River Seine. After lunch, we follow the river down through the suburbs until we reach the Bois de Boulogne – the largest park in Paris. We then have a short ride along the famous wide boulevards of Paris before reaching our finishing point at the Eiffel Tower! Approx 60 miles cycling.
Day 5
Sunday, 08 May 2022
Paris to London on the Eurostar
The day is yours to soak up the Parisian way of life and explore the city and visit the landmarks only yesterday you were cycling by. We will meet you in the afternoon at the Gare du Nord to catch the Eurostar home arriving at St Pancras, where you will be met by coaches to transport you and your bikes back to St Wilfrid's.
| Start Date | End Date | Description | | |
| --- | --- | --- | --- | --- |
| 04/05/2022 | 08/05/2022 | 5 Days | | Book now |
Registration Fee

Non-refundable booking fee to secure your place on the challenge

£149

Sponsorship Level

The amount you pledge to raise for your chosen charity

£1,600.00

Self-Funding Price

The amount you pay if you would prefer to cover your tour costs yourself

£875.00
Definitely! These trips are all fantastic challenges for anyone wanting to do something amazing for a great cause! There will be lots of like-minded people taking part who're just as passionate about cycling as you are, all looking for the challenge of a lifetime and of course to meet new friends. Some people come with friends or family but most people come on their own so what are you waiting for? Sign up today for a fantastic experience and the opportunity to make lifelong friends.

You need to be 18 years old or older to participant in our overseas trips. If you are under 18, you may still be able to participate but you will need to be accompanied by a parent or guardian. Before anyone under 18 is accepted onto a challenge we would need to have a discussion so you can make an informed decision on the suitability of the challenge. If you call us (020 7424 5511) in the office we can offer this advice.

Most people who sign up to our overseas challenges have also never done anything like this before! You'll be well supported from the minute you sign up right through to the challenge itself but it's important you come with an open mind. Due to the destinations we travel to things don't always run as smoothly as they would at home so a relaxed attitude is the best in these situations.

You don't need to be a fitness fanatic to do these challenges. The majority of people who take part in these events will be just like you and will not necessarily have done anything like this before. However to get maximum enjoyment from these challenges training is vital and we will provide you with a detailed training plan tailored to the trip you are going on which we strongly recommend you stick to. We will also be on hand every step of the way to provide training advice.

As we're not medically trained we suggest you contact your GP or local travel clinic for the latest travel health advice. You can keep informed on current travel health news and advice on staying healthy abroad by visiting the NHS Fit for Travel website (www.fitfortravel.nhs.uk).

At present those travelling on a British passport to France don't require a visa but any other nationalities should check the requirements for travelling beforehand. We strongly recommend you check the Foreign and Commonwealth Office (FCO) travel advice for your destination country before travel as this has up-to-date advice on staying safe abroad (https://www.gov.uk/foreign-travel-advice) and for more on security, local laws, plus passport and visa information we suggest checking on https://travelaware.campaign.gov.uk.

Yes, everyone is required to have travel insurance in place before they depart for a challenge. We highly recommend you take a policy out as soon as you sign up in case of any unforeseen circumstances that require you to cancel. If you already have an annual policy or cover with your bank you should check you are happy with the level of cover, repatriation is essential. You will need to provide us with your policy number, emergency contact number and the start and expiry date of your insurance.

YES! Once you have started you will find that raising the minimum sponsorship is easy and most importantly fun! We will provide you with a breakdown of examples of how to raise the sponsorship money in an enjoyable way and we will of course be available every day to help you with more ideas! You are doing something quite simply amazing so make sure you tell everyone you know, and before you know it you will be racing towards your fundraising target!

You can start raising funds for your trip as soon as you sign up and we are on hand to help throughout your fundraising journey. The easiest way to do this is by setting up a fundraising page online, you can then share this link with your friends and family. In order to pay the costs of the trip you need to have raised 80% of the sponsorship amount 12 weeks before the departure date. The remaining 20% is due up to four weeks after your return. We'll be on hand to help you, as will your charity.

All our events are charity focused however if you would prefer to just pay the tour costs of £800 you can, we would invoice you directly for these costs 14 weeks before. You can make this payment any time up to this date, please just let your event coordinator know. In addition, we would encourage you to fundraise for a charity of your choice but without the target to reach.

Of course, but please bear in mind that with any EU Cycle your Eurostar return is booked in advance, we're not able to amend the date or time of this. If you wish to stay longer you would need to make your own arrangements for your return journey and let us know if you do so in advance

You will need a GPS device to follow the route for this trip, we will provide downloadable GPX files ahead of the event. If you don't have a Garmin you are able to use your phone to follow the route, you will just need to download the Strava app. Just remember to bring a portable charging device with you to keep your phone charged throughout the day. If you don't already have one, we advise purchasing a device as soon as you sign up so that you can train with your device prior to the ride. This will help with your preparation and confidence when it comes to the challenge.

We'll provide you with a full kit list when you sign up to your challenge. You'll need a bike and helmet to take part but no other specialist kit is required, we strongly recommend that you use your own bike for both your training and the event itself, you will also need to bring your own cycle helmet.

Your main luggage will be transported for you each day. You will just need to carry the kit you need for that day including water, sun cream, snacks, camera, waterproofs etc.

Your bike will be securely packed into one of our vans and driven back to meet you once you get off the Eurostar at St Pancras, if you wish to extend your stay please let us know what you would like to do with your bike. Your bike can be collected from St Pancras by somebody on your behalf, you will just need to provide us with their contact details. You can also keep your bike with you after the cycle, you just need to let us know in advance.

Skyline Events are acting as agents for the tour operator, Skyline Tour Operations Ltd, ATOL license number 10069. Many of the flights and flight-inclusive holidays on this website are financially protected by the ATOL scheme. But ATOL protection does not apply to all holiday and travel services listed on this website. Please ask us to confirm what protection may apply to your booking. If you do not receive an ATOL Certificate then the booking will not be ATOL protected. If you do receive an ATOL Certificate but all the parts of your trip are not listed on it, those parts will not be ATOL protected. Please see our booking conditions for information, or for more information about financial protection and the ATOL Certificate go to www.atol.org.uk/ATOLCertificate

Simply click BOOK NOW to book online today! Places are extremely limited and get snapped up quickly so to avoid disappointment sign up today and don't miss out!