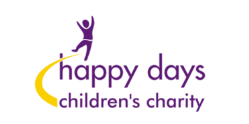 With your help, we were able to support almost 25,000 brave children with special days last year, removing barriers to give them a chance to get out, make new friends, develop new skills and build confidence in the face of adversity.
Set up by three teachers in 1992, Happy Days Children's Charity helps families and groups by organising and funding special days and holidays such as trips to the seaside, theatres, zoos, museums, outdoor activity centres, sporting events and other educational and cultural activities for children in the UK living with mental, physical and emotional difficulties.
As well as helping individual families, we also to offer our support to hundreds of groups such as SEN schools and arrange special days for other charities including children's hospitals, women's refuges and victim support services, to name just a few.
It's your kind donations of time and money that make this possible and we're grateful for any support you can give.
​Together we're making a difference, one day at a time...