About the charity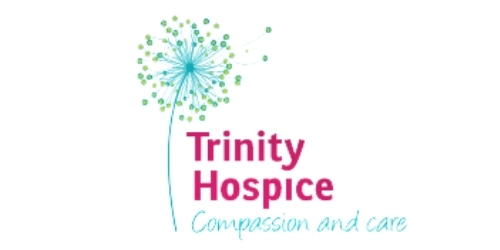 Trinity Hospice & Brian House Children's Hospice Events details
From high remote mountain trails to traditional Andean villages and Incan ruins, this is a challenging trek on steep trails climbing to 4600m in fantastic and diverse mountainous country.
More events from this charity
Day 1
Monday, 20 September 2021
Depart London
Meet our crew and your fellow trekkers at London Heathrow for our journey to Peru. Depending on airline schedule we may stay overnight in Lima.
Day 2
Tuesday, 21 September 2021
Arrive Cusco
Upon arrival we'll meet our local Peruvian crew and transfer to our hotel. The rest of the day is yours to relax and explore this beautiful city whilst adjusting to the altitude. This evening there will be a trip briefing to prepare us for the coming days.
Day 3
Wednesday, 22 September 2021
Tambo Machay - Cusco
Today we will start our trekking at Tambo Machay, the ancient ruins high above Cusco. As we walk downhill to Sacsayhuaman, the huge and impressive Incan ruin on the outskirts of Cusco, we pass amazing Inca sites in the surrounding countryside. As well as the stunning scenery around us, today's trek gives us a great opportunity to acclimatize to the altitude. Approx. 5 hours trekking.
Day 4
Thursday, 23 September 2021
Cusco – Lares - Kunkani
We start our day with a bus journey to the mountain town of Lares at 3,650m where we have lunch and can visit the local hot springs. In the afternoon we hike to the village of Kunkani which is a lovely introduction into the life of the local Peruvians who live in these remote areas. Approx. 4 hours trekking.
Day 5
Friday, 24 September 2021
Kunkani – Cruzcasa - Chacchapata
After breakfast we begin our hike to Cruzcasa pass at 4,200 metres. From here we can see the highest peak in the mountain range, Mount Veronica, as she towers above us at 5,800m above sea level. Lunch is taken at the beautiful lake Yanacocha and here we have a chance to relax whilst taking in the stunning scenery. After lunch we continue towards our final climb of the day to our campsite situated at 3,900 metres. Approx. 7 hours trekking.
Day 6
Saturday, 25 September 2021
Chacchapata – Hatun Paso – Yanahuara Alto
This morning we continue our journey through the mountains and forests of this amazing country. Our first challenge of the day is a hike up the mountain of Hatun Paso (4,600m) where the summit of the magical Pumahuanca will come into view at a dizzying 5,600m above us. We then change our course down the mountain to Aurora lake and then on to Yuraq lake. We turn into the Quena forest where we stop in the shade for our lunch. After lunch we carry on our course down hill still through the forest to Yanahuara Alto (3,100m). Approx. 7 hours trekking.
Day 7
Sunday, 26 September 2021
Yanahuara Alto – Aguas Calientes – Machu Picchu
We wake this morning happy in the knowledge that our exertions these past few days will be rewarded today with a visit to the incredible Machu Picchu! A short hike this morning will take us to Yanahuara where we hop on a bus and then a train to Aguas Calientes, the gate way to Machu Picchu! After enjoying a tour of the Incan ruins we'll have free time to relax and take in this amazing spectacle.
Day 8
Monday, 27 September 2021
Aguas Calientes – Cusco
This morning we journey back to Cusco where we will have time to relax or explore the city. This evening we'll enjoy a celebration dinner to toast our achievements and reminisce about the week's hiking and spectacular scenery.
Day 9
Tuesday, 28 September 2021
Depart Cusco for London
It's time to say goodbye to Cusco and the mountains today as we start our journey back to the UK.
Day 10
Wednesday, 29 September 2021
Arrival in London
Due to the nature of the challenge, this complex itinerary is subject to change.
| Start Date | End Date | Description | | |
| --- | --- | --- | --- | --- |
| 20/09/2021 | 29/09/2021 | 10 Days | | Book now |
Registration Fee

Non-refundable booking fee to secure your place on the challenge.

£395

Minimum Sponsorship

The amount you pledge to raise for your chosen charity.

£4,200

Self Funded Option

The amount you pay if you would prefer to cover your tour costs yourself.

£2,195
Your main luggage will be transported for you each day. You will just need to carry the kit you need for that day including water, sun cream, snacks, camera, waterproofs etc.

We strongly recommend you check the Foreign and Commonwealth Office (FCO) travel advice for your destination country before travel as this has up-to-date advice on staying safe abroad (https://www.gov.uk/foreign-travel-advice) and for more on security, local laws, plus passport and visa information we suggest checking on https://travelaware.campaign.gov.uk.

You need to be 18 years old or older to participant in the Peru Trek.

Most people who sign up to our overseas challenges have also never done anything like this before! You'll be well supported from the minute you sign up right through to the challenge itself but it's important you come with an open mind. Due to the destinations we travel to, things don't always run as smoothly as they would at home so a relaxed attitude is the best in these situations.

YES! Once you have started you will find that raising the minimum sponsorship is easy and most importantly fun! We will provide you with a breakdown of examples of how to raise the sponsorship money in an enjoyable way and we will, of course, be available every day to help you with more ideas! You are doing something quite simply amazing so make sure you tell everyone you know, and before you know it you will be racing towards your fundraising target!