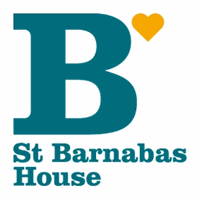 St Barnabas provides specialist palliative care both within the hospice and in the comfort of patients' homes treating adults with advanced progressive life-limiting illnesses across West Sussex.
We believe everyone facing a life-limiting illness should receive the care and support they deserve. St Barnabas House has been providing hospice care for local people and their families for over 45 years. In all that time the goal has been the same - to give patients and their loved ones the care and support we would all want for our own famiies.
Patients are never charged for their care. The current annual cost of providing all our care services is over £7.3 million each year. Only 24p in every pound it costs to provide these services comes via statutory funding, therefore we rely heavily on the generosity, help and support of fundraisers.